Lidl Company Profile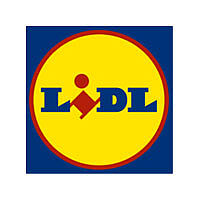 About Us
At Lidl, we're all about feeding families and communities – both in the UK and beyond. We roll up our sleeves, get stuck into everything, and encourage our graduates to develop. Because we're all growing – both as a business, and as individuals.
Since opening our first UK store back in 1994, our team has grown to encompass over 28,000 colleagues. Together, they source, pack, distribute and sell our range of over 2,000 products from a network of 935 stores and 13 Regional Distribution Centres.

The first step towards an exciting, fulfilling career
Whatever your goals, interests, or area of expertise, you're sure to find a graduate programme that suits you, with a wide range of opportunities for you to choose from across the business.
Over the course of your programme, you'll gain real responsibilities from your very first day. You'll have plenty of exciting opportunities in which you can build, refine, and expand your skillset, so that you can create a successful and fulfilling career.

What you'll be doing
You could be learning the ins and outs of our logistics operation discovering what it takeslead a store team to success, taking a deep dive into our supply chain or supporting our growth as part of our Property team. Whichever programme you join, you'll gain invaluable, hands-on experience from some of the best in the business, and given all of the tools you need to succeed
We also offer a growing range of programmes in our new Head Office, where you can learn first-hand what it's like to work in a global business. Whether you're buying award-winning products for our stores, managing the processes that get them onto our shelves, or refining your leadership skills, you'll be given the chance to really make your mark on the business.

What you'll receive
We're always keen to reward our colleagues for their hard work. That's why – as well as receiving a competitive salary of 37k – you'll also be rewarded with plenty of brilliant benefits, such as a generous holiday allowance, wellbeing support, in-store discounts, and more.
So, if you're looking for a role where you'll be encouraged to step outside of your comfort zone and thrive, consider a graduate career a Lidl less ordinary today