Lidl Company Profile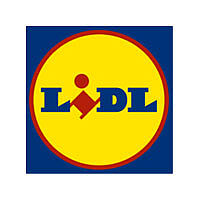 Graduate Opportunities at Lidl
About Us
In 1994, we launched our very first Lidl GB store – and we haven't stopped growing since. Over 25 years later, our 25,000 talented people, working across over 800 stores and 13 regional distribution centres, deliver the highest quality products to millions of customers, all over the UK.
At Lidl, we're not just a supermarket. We're a supermarket that is making good food accessible to everyone. Whether it's working with local farmers, protecting the rights of workers or reducing our food waste and plastic – we're continuously working to be good for producers, people and the planet.

Good for producers
Together in partnership with our suppliers, we're working to make sure that our products are sourced in a way that is fair, sustainable and betters the lives of people and animals. This includes making sure that 100% of our coffee, cocoa, tea, bananas and palm oil are certified as sustainably sourced.
Good for people
Supporting our colleagues, customers and communities in getting active is one of the ways we're helping people make healthier choices. We're also helping to build a stronger society with our charity partner NSPCC, along with initiatives such as the Feed it Back programme, donating over 3 million meals to local charities and community groups.
Good for the planet
We're committed to building a business that exists in harmony with our planet. To tackle the environmental challenges our planet is facing, we're making changes to reduce the impact we make, such as sustainable packaging.
This isn't starting a job. This is starting a journey
We believe that as we get bigger and better, our people should too. To us, that means giving them every opportunity to flourish and thrive. It means helping them keep busy doing the things they love to do. And, last but not least, it means providing them with whatever they need to keep moving forward. After all, it's our people who got us to where we are today – and will get us to where we're going tomorrow too. From store to warehouse to our offices, we're working together with our employees to take our business to extraordinary places.
A career a Lidl less ordinary
Working here is a unique experience. No matter where you join us, you'll find life at Lidl moves fast. We're a business full of people who love keeping busy – and it's because of that we're always finding new and exciting ways to progress. We believe that by giving our people everything they need to make what we do better, we're creating a place, and a pace, that helps everyone have a career they'll enjoy.
We're all in this together
Across the business, we help each other out, roll up our sleeves, and get things done. We have each other's backs and we all pitch in; from Customer Assistants, to Store Managers or Warehouse Team Managers, and Head Office support teams to Senior Directors. We're one team, working together.
We get out what we put in
Working at Lidl is rewarding, in every sense. Along with plenty of opportunities to progress your career, we also offer our people competitive salaries and a generous benefits package. Whether you're interested in saving for your future with our pension scheme or living for today with our generous holiday allowance, in-store discounts and cinema tickets, we believe in giving you what you need and what you want too.

Everyone at Lidl plays their part in our overall success. Although we're lots of different people doing lots of different things, it's all important, and we're working towards the same goal. No matter your role, you can make your mark as part of our success story.

Graduate Opportunities at Lidl