ISG Company Profile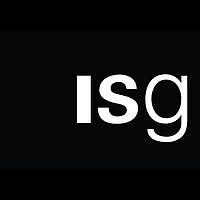 About ISG
We are ISG. As a global construction specialist, we make places where people and businesses thrive.
Our vision comes to life through partnership. We build relationships on trust, collaboration and open communication, because it's the only way to create places as smart and resilient as the people who use them.
We're proud of our unparalleled track record and reputation for delivery we've built over 30 years. We're even prouder to work with some of the world's most successful and enduring businesses, cities and institutions.
We've come this far because we embrace change. Delivering the places of tomorrow requires the ability to think big and collaborate effectively – it requires what we call, Delivery Dynamic.
Delivery Dynamic is the secret behind our great relationships, and the driving force behind our transformational results. It's who we are. It's what we do.
Build Something Special
Building something special at ISG means creating a place in which our people can belong and thrive, where you feel valued and receive recognition for your hard work.
We are committed to developing our most important asset – our people – and our early careers talent is crucial in ensuring we have a pipeline of empowered, capable and motivated people to support our vision. Our aim is to create an unbeatable employment experience that supports your development, helping build the foundations of a career that enables you to make a difference to the teams, projects and communities around you.
Our Programmes
Our early careers programmes offer people like you, who are taking your first steps into the construction industry, an opportunity to grow from expert-led programmes, supporting you to learn cutting-edge techniques while fast-tracking your development and career path at ISG.
Our award-nominated rotational programmes, developed by in-house ISG experts, have been created to give our early careers talent the depth of understanding they need to succeed in our industry.