Interactive Workshops Company Profile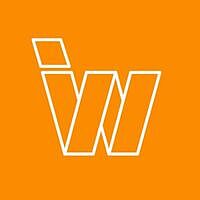 About Interactive Workshops
Interactive Workshops (IW) is a fast-paced, rapidly growing L&D agency based in West London, partnering with a global client base that includes Airbus, BBC, Red Bull, Samsung, and Siemens. We do everything in the 'people' space of our clients, from one-to-one coaching, team events, sales training programmes, and soft skills training all the way up to multi-year senior leadership development programmes.
Our Story:
Well, well. Every good story needs twists and turns. Just ask Andy. He has been flying the world delivering storytelling training for Red Bull and Decision Resources Group amongst others. Our 2020 strategy was exciting: "A year of consolidation". We did consolidate… to our home offices and bedrooms for months whilst a global pandemic swept in.
Johnny is an optimist and reminded us to think "What's good about this problem?". It seemed like nothing really. Yet we quickly realised there had never been a more open time for innovation. And then…
We pivoted to online delivery, normally part of the repertoire but not for heavy lifting. Yet it worked, with extra coaching and smaller group sizes.
We expanded our reach and range of clients as a crisis created a truly collaborative vibe and the world helped each other.
We launched PlayBook – "Unlimited Live Learning for Everyone."
We exploded our global reach with almost 200 leaders participating in live events from some massive organisations including Airbus, Bloomberg, Samsung and Verizon.