Hanson Wade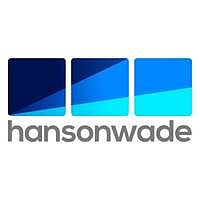 About Hanson Wade
Hanson Wade gives people the clarity to see where opportunity lies. We work in highly specialised fields to provide unmatched depth and quality of content. We work in sectors where quality of information is the difference between success and failure.
Growth is at the heart of what we do, for our customers, for our staff and for our business
Hanson Wade brands span high growth fields from pioneering life science, to technology-augmented construction, to radical change in HR. We run events covering a hundred topics a year, in cities all over the world.
Our brands are built in areas where rapid change leads to great opportunity for those that are most informed
Love What You Do is at the heart of our culture. Our love for what we do is expressed through effort, energy and enthusiasm. Success is achieved through the intelligence, commitment and ambition of our people. Nothing is more important than ensuring our customers are served by the best and the most committed. We are proud of the careers we have built.