Elis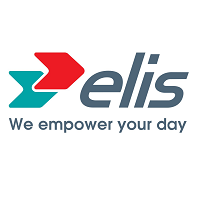 About Elis
Elis provides bespoke solutions for textile, hygiene and wellness products in 28 countries. We are a service company with unique industrial know-how, and our success relies primarily on the 50,000+ people who add value to our offers every day for our customers around the world.
Why Elis?
With over 50,000 employees located in 28 countries, there's a world of opportunity at Elis.
At Elis we are committed to attracting talented staff, ensuring they can achieve their potential, training them in the Group's business lines and providing them with opportunities for development. We make sure that every employee is able to progress within the Group, according to their skills, the training they wish to undertake, and the Elis business lines.
We promote the values of proximity, autonomy and trust, while providing our employees with the career prospects offered by a major international group.
We are innovative
Elis has always been innovating and diversifying its hygiene and well-being services ever since it was created in 1883.
We are helping to create ground-breaking solutions, such as smart washroom appliances, digital sizing tools and even sales support tools that use augmented reality technology. Find more information here.
We are socially responsible
Whether they're engaged in reducing our consumption of water, energy or laundry products, innovating in terms of eco-design, optimizing our product lifespans or reducing the impact of our deliveries, over the past few years all Elis' employees have embarked on supporting an ambitious CSR policy.
Our CSR strategy is based on 3 pillars:
• Manage our impact on society through responsible products and services.
• Continuously reducing our business's environmental footprint.
• Promoting the well-being and fulfillment of our employees.
Elis is proud to have recently won the Ecovadis Gold Medal, which reflects the quality of our Group's CSR performance
View Elis Graduate Opportunities