DFDS Graduate Scheme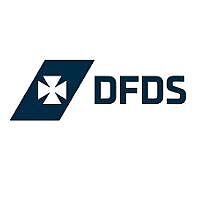 Who We Are
DFDS provides shipping and transport services in Europe, generating annual revenues of EUR 1.9bn. To over 8,400 freight customers, we deliver high performance and superior reliability through shipping and port terminal services, and transport and logistics solutions. For six million passengers, we provide safe overnight and short sea ferry services. Our 10,000 employees are located on ships and in offices across more than 20 countries. DFDS was founded in 1866, is headquartered in Copenhagen, and listed on Nasdaq Copenhagen.
Propel Your Career
Are you looking for a way to fast-track your career and transfer your skills to a competitive and challenging environment?
We let you combine your skills, aptitudes, and desires for learning with a business-practical training and development programme that both supports your personal development and makes an immediate impact on our business.
Over two years, you will challenge, explore, and prepare yourself for a career in our business.

Different Experiences in Different Locations
What is special about the DFDS Trainee Programme is that you will spend two years abroad in two different locations, learning about two different businesses: one year in Logistics and one in Ferry.
You will learn all the skills that make up the foundation of our Ferry and Logistics divisions. This will help you understand and navigate the business from both perspectives - as well as give you in-depth understanding of our organisation.
You will receive a training plan and support throughout your work and development, together with the local managers.
Learn the ways of Commercial Shipping and Logistics Operations
The on-the-job training will be accompanied by a formal education provided by the Danish Shipowners' Association. Their Commercial Shipping Programme consists of eLearning and three course modules in Copenhagen, Denmark. Here, you will meet trainees from other companies all over the world, attending the same course.
This is a perfect chance to start building a strong network within the industry.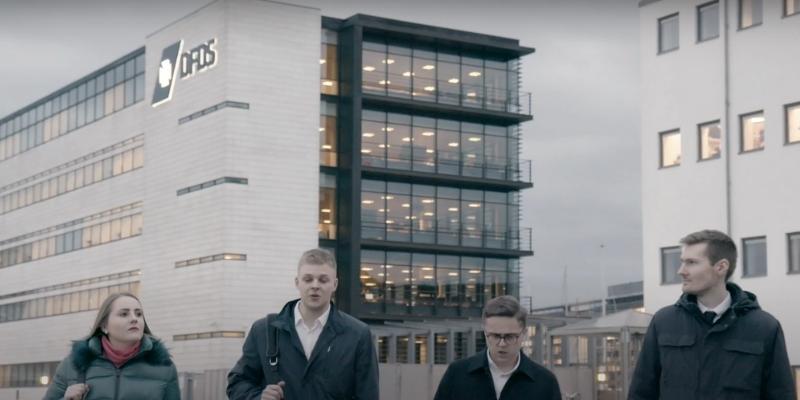 Ever Changing Environment and Tasks
From day one, you will be trusted with real responsibilities as part of your learning environment.
As a Ferry and Logistics Trainee you will work with the entire value chain. That means that you will work with global customers, suppliers, and other service providers in the industry, on an equal footing with your colleagues.

Influence and Design Your Own Future
Our trainee programme is an opportunity to steer your future career in the direction you want. We are looking for graduates who are eager to learn and become part of an organisation that rates initiative, adaptability, and enthusiasm highly.
While prioritising your daily operational tasks, you will also be working on projects of a more strategic, analytical, or commercial nature. Here is your chance to really put a long-term stamp on our business.

What Does DFDS actually Do?
We connect people, businesses and markets, enabling them all to flourish. We continuously search for better solutions to serve our customers. That's why thousands of customers and millions of passengers trust us to move their businesses and people.
Working at DFDS means being part of a dynamic and fun working environment with a flat organisational structure that is both informal and diverse. Even though many of your colleagues are specialists within their area of expertise, we work in close-knit teams and share the desire to support our customers in reaching their goals.
Taking joint responsibility for valuable cargo or passenger safety are examples of our commitment to delivering on our everyday promises.

The DFDS Trainee Programme Might be Your Next Step....
....If you are a recent master's graduate – preferably within the maritime field, forwarding, freight supply chain or similar. In some cases we also take in trainees with a more financial or analytical background.
If you feel comfortable in a rapidly transforming organisation and a constantly changing business environment.
If you thrive with responsibility and real-world tasks to solve in close collaboration with colleagues and customers.
If you want to further develop your analytical, strategic, or operational skills in a supportive environment.

Social Media