Accenture Company Profile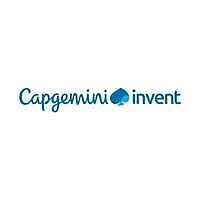 About Capgemini Invent
At Capgemini Invent, we believe transformation begins with invention and ends with results. We combine strategy, technology, data science and creative design to solve the most complex business and technology challenges. This inventive thinking helps clients unlock new opportunities and create what's next for their organisations. Ideation and prototyping are key, and so too is helping our clients to scale new solutions. The fourth industrial revolution is forcing businesses to rethink everything, from their strategy and business model to culture. Capgemini Invent helps our clients address these challenges by designing and creating advanced, real-world digital solutions and the business models of the future, resulting in new value creation and growth. With invention at their core, we continuously redesign our business to generate new sources of value. Winning is about fostering inventive thinking to create what comes next.
What opportunities do we offer?
The Graduate Accelerate Programme which is designed to support the development of future inventive minds by helping them drive change and providing them with the necessary skills to offer value-added solutions for clients. Join us and be part of our industry renowned Accelerate Programme, helping us transform the way businesses work, behave and deliver their strategic objectives in the digital age. By joining Capgemini Invent, you will be working at a global consulting firm with prestigious clients, from a wide range of sectors such as Consumer Products & Retail, Public Sector, Utilities, Financial Services and Manufacturing. You will have the opportunity be challenged through varied roles showcasing your unique strengths across a range of different roles, including strategists and transformers, creative designers, data specialists, technologists and many more.
What is the Accelerate Graduate Scheme?
Over the 21-month programme you will develop skills and gain the experience needed to become a well-rounded and entrepreneurial Consultant with an inventive mindset that helps to drive change.
Capgemini Invent Graduate Opportunities +