BUPA Graduates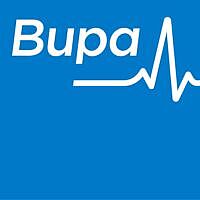 About us
Welcome to a place that celebrates you and your career. This isn't about where you've been. This is about where you're going. This is where we make health happen.
We are an international healthcare company serving over 43 million customers worldwide. With no shareholders, we reinvest profits into providing more and better healthcare for the benefit of current and future customers. We're a team of passionate professionals, trained to provide levels of care you can't find anywhere else. We are world-class experts with world-leading technology.
Working here is not like working anywhere else. You'll be challenged, you'll be supported and you'll be inspired to be your best self. With development programmes, great benefits and a culture that celebrates diversity, we make sure our people have the opportunity to thrive – both personally and professionally.
Our purpose
Bupa's purpose is helping people live longer, healthier, happier lives and making a better world. We strive to live our purpose every day. It guides our thinking, our decisions and our impact on people and society.
And it serves to unite Bupa's people across geographies and cultures. In a rapidly changing world, fulfilling our purpose to help people and planet has never been more important.
As a healthcare company, not only do we have an important role to play, but we have a responsibility to our customers, our people and our communities to make a positive difference.
Diversity & Inclusion
We embrace our differences knowing they make us stronger and help better reflect the needs of our customers and communities. This means creating and sustaining an inclusive culture where everyone feels they belong.
Our approach encompasses diversity in its broadest sense, from gender, sexuality and race, to social, educational and professional backgrounds, disability, religion, age, learning styles and personalities.
We believe that having varied perspectives promotes understanding and helps generate innovative ideas to solve the complex problems of a diverse and fast-changing world.
Wellbeing
At Bupa, we know that great health comes from feeling safe, happy and fulfilled in all aspects of life.
If we take care of ourselves, we can take care of others - that's why wellbeing at Bupa is so important. Wellbeing is paramount and we provide resources and support for physical and mental health, for our people and their families stay healthy and happy.
Sustainability
Our commitment to sustainability starts with our purpose: "Helping people live longer, healthier, happier lives and making a better world".
As a global healthcare company, we've been looking after people's health for 75 years. It's becoming clearer that to look after people's health, we also need to look after the health of our planet.
By 2040, we aim to be a net zero business that delivers a healthy future for people and planet. We will be reducing our own environmental impact and we'll support others to do the same.
We'll be transforming our products and services that support our customers' health and delivering healthcare sustainably. We'll also champion circularity – including work on reducing waste and increasing re-use of materials.