Accenture Company Profile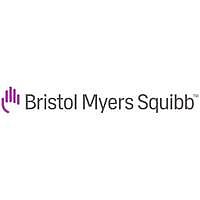 Our Company
At Bristol Myers Squibb, we work every day to transform patients' lives through science. We combine the agility of a biotech with the reach and resources of an established pharmaceutical company to create a global leading biopharma company powered by talented individuals who drive scientific innovation.
We have the brightest people in the industry and believe that their diverse experiences and perspectives help to bring out our best ideas, drive innovation and achieve transformative business results.
Each day, our employees around the world work together for patients – patients are at the center of everything we do. They inspire us. They are the reason we come to work each day.
We are proud of the advancements we have made in oncology, hematology, immunology and cardiovascular disease, and we are dedicated to helping patients prevail over serious diseases through our diverse and promising pipeline and new scientific platforms. We are pursuing therapies at the forefront of scientific discovery with the goal of bringing an exciting new generation of life-changing treatments to patients. We aspire to be at the center of a vibrant healthcare innovation ecosystem, where academic research centers, biotech and biopharma companies all contribute to continued scientific advancement.
As global citizens, we work sustainably and responsibly to create a positive impact in the communities where we live and work. We conduct our global business with the utmost integrity and transparency. We support programs, initiatives and organizations that help improve health, expand research opportunities, promote and expand STEM education and deliver basic human services to our communities.
We know that our responsibility goes beyond medicine. We promote health equity globally and strive to increase access to life-saving medicines for populations disproportionately affected by serious diseases and conditions. We achieve this in part through the Bristol Myers Squibb Foundation, which supports community-based programs that promote cancer awareness, screening, care and support among high-risk populations.

Our graduate programmes
If you have an undergraduate or post-graduate degree gained either in 2021, 2022, or 2023,
consider our graduate programmes.
Get ready to learn, grow and share ideas that can bring hope to patients battling diseases. Our graduate
offering is a major step towards a career you'll find fulfilling, both professionally and personally.
Our one-year and two-year programmes are designed to ensure you gain valuable industry and
functional experience, work on challenging assignments, and network with our remarkable Bristol
Myers Squibb employees, whilst learning about our company.
You possess a unique and fresh perspective with a passion for excellence. See just how far your talent
will take you. Put your qualification to work at Bristol Myers Squibb where your skills and education
can help patients prevail over serious diseases.

During your graduate programme or internship, you will experience:
Being part of a professional team from day 1
An induction into the business and the specific business area you will support.
Working on live projects, so you'll have the opportunity to learn within your role from the moment you join us.
Regular feedback and coaching from your manager.
A mentor to invest in your development, offer career advice
and guide your ambitions.
Exposure to senior management and business leaders.
Opportunities to be involved in business and social events alongside your day-to-day role, to build your network and knowledge for the future.
Access to LinkedIn Learning so you can sharpen your skills and obtain new ones.
Professional-led workshops
The application process
We are looking for highly motivated individuals who would love to help our patients to continue to have access to innovative medicines and treatments. If this appeals you, and you want to develop yourself and others, come and join us!

APPLY
Use the links on each position to apply. You will have to submit your CV, as well a pitch where you talk about how you resonate with ONE of our Values (Passion, Innovation, Urgency, Accountability, Inclusion and Integrity).
You can submit the pitch in a video, audio or written format.
The video or audio should not be longer than 1:30 minutes, and the written essay should not be longer than 300 words.
For internship positions, only the CV is necessary.
You can only apply to one position. In case you apply to more than one, your application will not be considered.
You can apply until the 6th March 2023.
SELECTION
You had the chance to impress us, now we want to have the chance to impress you! In case you were selected to the interview stage, you will be invited to an interview with your future manager where you will learn more about Bristol Myers Squibb, your future team and your future role.

OFFER
If you are the successful candidate, you will receive an offer from your manager and start the onboarding the process. You will be employed as a contractor.

START
13th September 2023
View Bristol Myers Squibb Graduate Opportunities Below