Blueprint Partnership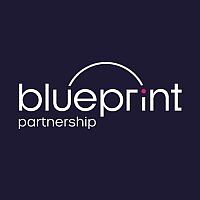 Introducing Blueprint Partnership
Blueprint Partnership are a leading independent pharmaceutical research agency, at an exciting Tipping Point in their growth story. With over 15 years' profitable (10-15%) growth, the 35+ strong team have billings of £7.5M. They have the talent, proposition, budget and desire to organically grow and share their success.
Commercial USPs
Specialising in early-stage development and complex launch projects, their commercial USPs combine the very best of human intelligence and validated AI technologies, to uncover deeper layers of insight and drive commercial value.
People-Centric Values
Blueprint Partnership are most proud of their people. In our post-covid world, they lead the way in progressive, people-centric approaches to work (and life). The resulting work culture is built with integrity, passion and bravery, to create a culture that strives to help the team (and clients) evolve and be the very best they can be…
Clients
Global Big Pharma (main), also various other pharma, biopharma and biotechs. Inc: Bayer, Boehringer Ingelheim, Roche, Gilead, GSK, Idorsia. Also Sanofi, Ipsen, UCB (biopharma), Amol (biotech)… 100% these clients would work Blueprint Partnership again and 93% feel the team outperform the competition.
Projects
Industry leaders in early-stage development and complex launch strategic projects, primarily for products in pre-launch phases (pre-clinical up to phase III). Projects inclide: market understanding, patient journey, buying process, positioning, message or concept testing, conjoint, segmentation, market sizing and forecasting, opportunity assessment, TPP evaluation, drivers and barriers, patient record studies.
Methods
Most projects are strategic, ad hoc and global, typically involving 5-6 countries (often US, EU5, JP and CN). There is a Qualitative core to most projects. Quantitative elements follow (advanced analysis team assist with eg Conjoint / Segmentation analysis). Augmented tech innovations (eg voice emotion analysis, sentiment analysis, Swarm AI), fuse the true value of validated AI technology with human intelligence to deliver rich layers of evidence and drive commercial value.
5 Reasons To Join The Team:
1. The Right Tools & Support To Succeed At Work - And Home:
ENTRUSTED & LIFE AFFIRMING HOURS: Trusted and empowered to manage own time. Hours are monitored, if work over, receive pre-agreed amounts of extra days. Well-being afternoons each quarter and initiatives in place to support staff maintain work/life balance.
FLEXIBLE WORKING: Have office (Manchester) but systems and processes in place to welcome the team to work from anywhere in UK/EU.
INTERNAL SUPPORT: Teams dedicated to marketing, innovation, operations and advanced analytics. Giving freedom to take ownership, add self-expression and feel proud of what deliver.
…Have Self-Expression
2. Work As One Team, With Shared Values & Purpose:
BURN OUT PROTECTION: Projects are strictly limited by the team's ability to deliver. The team turn down proposals if that comes at the expense of the teams' hours & wellbeing.
NO SALES TARGETS: Hard financial targets are NOT present. Only a group target. Instead human value led approaches are encouraged: EG Encouraging curiosity, integrity and enthusiasm. Being friendly, collaborative and proactive. To take personal ownership, to go above and beyond to help clients solve problems and achieve excellence.
SUPPORTIVE CULTURE: A no politics approach to office life is protected. Any selfish behaviours are identified and not tolerated. Training, coaching and mentoring is given to foster a supportive and tolerant environment.
…Feel Connected
3. Keep Learning, Contributing & Growing:
BE INVESTED IN: Benefit from day 01 from 1) Internal training programmes (ALL levels) 2) Individual self-spend budgets (c.£1kpp budget)
PRO-ACTIVELY MANAGED: Personal development and coaching objectives are kept on track by monthly line management check ins and mid-year and annual reviews. System for regular feedback at end of every project and on the job mentoring every day is driven by a spirit of genuinely wanting to help progress other team members and the company.
BE CHALLENGED: The team are encouraged to participate in and champion wider initiatives, eg social media, BD opportunities, conference circuit activities, newsletters, breakfast clubs, lunch and learns etc. There is a drive for variety for all, with no two days being the same.
…Make a Meaningful Contribution
4. Be Recognised & Rewarded:
BE HEARD: Monthly mini-polls on staff happiness and feedback, annual staff feedback interviews, system for upwards feedback for senior staff.
BE RECOGNISED: Company praise boards, quarterly staff awards, ad hoc 'thank you' gifts, cash added to company 'drinks fund' for positive client feedback.
BE REWARDED: Promotion based on performance, not time in service (have team members going from RE>DIR in 9 years). Salaries are industry leading. Benefits include: 25 days annual leave, rising to 28 days, Take your birthday as a bonus day off, Bonus day off for company social event in Q3, Option to 'buy' additional holidays if desired, Option to take a 'mini-sabbatical'. At 2 years of service: Enhanced sick pay benefits. At 5 years of service: 3 additional days of annual leave. At 10 years of service: £3k 'thank you' bonus. At 15 years of service: £4k thank you bonus. At 20 years of service: £5k thank you bonus. Enhanced pension – ER 5% contribution, EE 5% contribution.
…Feel Appreciated & Heard
5. Enjoy Open Communications:
HAVE FUN! Company paid socials every quarter, Q3 social is an 'away' day event, Q4 social includes employee partners, Summer BBQ, Sport day games, Team quizzes, Step challenges.
CELEBRATE COLLECTIVE SUCCESS: Quarterly company communications meetings, Monthly team newsletters.
…Enjoy Collaborating