Blackbrook Partners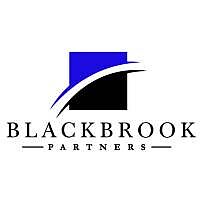 Start your dream career in Dubai with Blackbrook. As experts in the private credit domain, Blackbrook works closely with European investment teams across the world's leading funds. Our ambitious goal is to be a global leader in Search and Recruitment. We are currently a boutique with an incredibly strong & hard-working team of consultants. We also work across private equity, hedge fund strategies, investment banking and fundraising mandates. Blackbrook believes in offering superior research driven service. We believe working closely with our clients over the long term is both good business and value creating for our clients.
A key principle of Blackbrook is the relationships that we build both client side and candidate side. We actively meet all candidates and funds in our marketplace, whether recruiting or not. We can support our clients more effectively and we can change the lives of our candidates by getting them their dream jobs. Our clients are accustomed to the pinnacle of service during daily operations, across internal and external teams, including elite boutiques, investment banks, placement agents and top tier law firms.

Our Values
Integrity, Honesty, and Hard Work.
We believe the world is a better place when people are passionate about their work.
Blackbrook believes in technology driving efficiency in every aspect of what we do and that everything can be done better and will be done better, by those that embrace change.
Consistency. Success doesn't come from natural talent. Results are a function of good actions sustained over a long period.
Culture. We believe in cultivating a group of people that have singular vision. The word company has its origins in the old French term compagnie meaning a "society, friendship, intimacy." We embrace this wholeheartedly.
Diversity of background leads to diversity of thought. This is a priority for Blackbrook as we are now building the foundation of our future business. We will start as we mean to go on.
View Blackbrook Partners Jobs