Bionic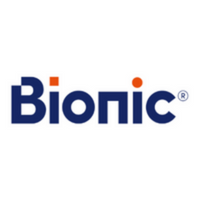 About the Bionic Group:
We are Bionic! We are the leading SME services platform. We match small business customers with the right energy, insurance, connectivity and finance providers and products. If you want to compare business energy suppliers with uSwitch, Money Supermarket or Confused.com, it's our award-winning team that receives your call.
Having been founded in 2007, the business is in a high growth and works at an incredible pace. Today we have become a £40m revenue business through significant double-digit organic growth, as well as completing 4 acquisitions in the last 18 months. We have over 550 employees spread across Bionic in London and Luton, Think in Chelmsford and Smart in Durham who are our Field Sales Consultants. We're fully regulated and authorised by the FCA. We are in this year's "Sunday Times Top 100 Companies to work for" and recently have been awarded the Accreditation for Extraordinary levels of Workplace Engagement as well as Sunday Times BDO profit Track 100.
We're backed by private equity firm ECI Partners, and Paul Galligan, our CEO is leading the transformation with a new purpose and strategy: 'Earning the lifetime loyalty of British businesses' by creating the platform of the future, combining smart technology with world class human service, delivering an experience so good that businesses want to use us for all their business essentials (starting with Insurance, energy and Telecoms).
Our Unique Culture & Key Benefits:
We believe that a unique culture is something we create not something that just 'happens'. We are building a business that passes the duvet test each day for our Team Players that come to work here, where we make our decisions and complete our actions based on our values - We're One Team, We Make a Difference and We Push For Greatness.
The playing conditions we face won't always be perfect and will often feel hard. What we're doing is simple – helping businesses with their essential services – but that doesn't mean it's easy. Every day you bring your best attitude to work and will strive to get better at doing your job. Maintaining the relentlessly high energy levels that everyone tells us is part of our personality, you'll show up every day as the best version of yourselves with a Performance Mindset.
But what can you expect in return….? 
Clear internal progression and structured training
20 days holiday and 3 days off between Christmas and New Year
Dynamic team culture
Free fruit, coffee and tea
Rewards and recognition
Family Day and Volunteer Day
Ability to buy and sell holiday
Smart casual dress code
Vitality private health care after 1 year
Auto-enrolment Pension Scheme
Social Media