Bank of America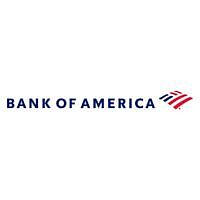 We welcome students and graduates from all universities, degrees and backgrounds into our inclusive culture and support them to build a career that makes a positive impact.
Graduates can join us in areas including Global Tech and Operations, Banking Markets, Finance and Business Support Functions and more. Each line of business offers unique opportunities,and there's plenty of inter-department collaboration, particularly across projects that use tech to shape a smarter, greener, safer and more inclusive world. This includes everything from working with Code First Girls to increase the number of women working in tech to helping clients achieve sustainable growth.
It's our job to help our employees progress on a professional and personal level. Our industry-leading training courses, skills-based education, career planning, and professional coaching are here to help you succeed.
At Bank of America, we care deeply about our employees' emotional, physical and financial wellbeing. Our career approach takes into account that your work life is much more than just your role and title.
As well as getting involved in exciting client projects, graduates are encouraged to make the most of the various internal groups and events such as Women in Leadership Committees, culture club dinners, our Multicultural Leadership Network and volunteering programmes.
We're currently working with UpReach as part of its commitment to improve social mobility. It also helps rebuild communities affected by natural disasters with Habitat for Humanity.
All of these opportunities give colleagues the chance to build connections within and outside their teams and spend time on what matters to them.
The application process is designed to be as straightforward as possible. This is your chance to show us what makes you unique, what you're interested in and why you want to work here. So don't be afraid to be yourself!