Accenture Company Profile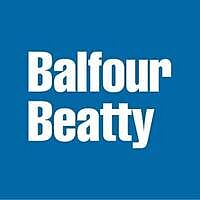 Balfour Beatty
Landmark projects. Stronger communities. Bold ideas. Your own career. You can shape a lot of things with Balfour Beatty.
For more than 100 years, we have been shaping and supporting infrastructure that makes daily life happen for millions. From roads, airports and energy to schools, hospitals and housing, our work underpins life and drives progress.
What We Do
We are more than construction though. Every day, our projects change the way the world looks and improve the way it works. And because we do more, you will too.
Challenge yourself, and you will do truly impressive work. Control your career, and you will grow like never before. Explore our business, and you will enjoy a richer experience. And we will support you all the way.

Balfour Beatty and Me
Infrastructure engineering is all about solving problems and finding solutions that make the world work better. When you join us as a graduate, you will help shape these answers right from your first day.

Amilah's graduate story so far
RaSharn's graduate story so far
You will learn. You will gain skills. You will explore our business and our sectors – having real control over where you go and what you experience next. Join our Graduate Scheme, and you will get to spend two years getting the chance to learn at the deep end, working on iconic projects that power nations, connect communities, and drive us forward. You will also have the freedom to control the direction your career takes within our business and across our key sectors.
Check out Balfour Beatty Graduate Opportunities Below!
Our Sustainable Strategy
Our support will make the very most of your talent and potential. Our training will help you build up some serious expertise. And our work will present you with endless opportunities to really make your mark. As part of a busy community of graduates, you can explore where you'll make your mark and help shape the answer to some of our industry's biggest challenges.
How do we use digital tools to deliver better outcomes?
Balfour Beatty Graduate Opportunities