Astute Education Profile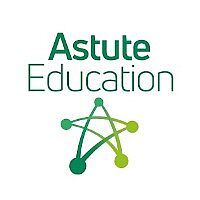 Working Abroad - Graduates
If you are looking for an adventure, but you don't want to take a gap year from the job market, working abroad could be the life-changing experience that is for you. Living and working abroad can be exciting – but if this is your first time, it can feel a little scary. We will be with you throughout the process to ensure you have the information you need to been more relaxed about starting this exciting adventure.
We have a number of countries for you to choose from and will help you find the right job and country to work abroad. There are so many reasons why you should work abroad. Develop your skill set, expand your network, boost your CV for future posts and more. Read our article on why you should consider working abroad.
If you're asking yourself "How can I work abroad?", then read our article to help you find your first work abroad opportunity.
Astute Education has the exciting opportunity to offer you the chance to train to teach abroad. Become a teacher on the largest teacher training programme in the UAE.
Earn a salary while you train, help children discover their skills, and gain incomparable experiences and transferable skills that will launch your career.
A teacher does not have a 'typical' day at work. You will never to be bored by a lack of variety and no two days will be the same. The UAE is a fast moving country and offers many chances for good teachers to climb the career ladder.
A Competitive Salary And Great Benefits
You will also earn a competitive salary and have access to a wealth of other benefits – from up to 11 weeks of holiday allowance in a beautiful setting. You can look forward to a career that is both personally and financially rewarding.
How The Graduate Scheme Works
The teacher training programme is run by the UAE Government. It places you in the classroom, where you learn to teach and lead from the front. The programme varies depending on your experience and the time that you start but the programme will ensure that you have the required skills to teach second language learners in the UAE.
What Is Required?
You must have a minimum of a degree in your chosen subject, and have the energy and drive to want to inspire the next generation through teaching.
Where Can I Apply?
Whichever subject you are looking to teach, we're here to help. Astute Education will allocate your own experienced consultant who will provide full support, advice and guidance through the selection and recruitment process. Contact with us to start planning your career - it only takes a few minutes.
View Astute Education Opportunities: