Ashfield Healthcare Graduate Scheme Profile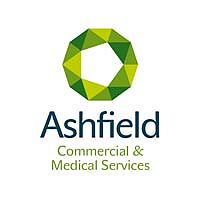 Ashfield Healthcare
Ashfield, part of UDG Healthcare plc is the UK's largest contract services organisation, offering the most comprehensive and flexible solutions in pharmaceutical outsourcing.
As an international healthcare services organisation, with more than 6,000 employees across 22 countries, we are united by a single mission; to partner with our clients to improve lives by helping healthcare professionals and patients get the medicines, knowledge and support they need.
For us, it's about having people in the business who are capable of seizing opportunities and driving sustainable growth. For you, it's about having opportunities to learn and develop while building a long-term career in an international company.
It's our people that have made us successful, which is why we employ people who are committed to our values; Quality, Partnership, Ingenuity, Expertise and Energy.
Our Vision & Team
To be the partner of choice for outsourced commercial and medical solutions throughout the world.
Ashfield is a fast-paced place to work where you'll enjoy a steady stream of opportunities. You can take pride in your work and realise your potential.
We employ people who are committed to our values - quality, partnership, ingenuity, expertise and energy - and are driven to succeed in every task.
We strongly believe in teamwork to ensure you receive the support required in your day to day role as well as developing your own future.
Career Opportunities & Training
We offer a world of opportunities for talented people, creating a better place for your future.
At Ashfield, we're passionate about developing our people, so we'll encourage you to learn, grow and share in our success.
You'll be highly valued at Ashfield. We'll give you all the support, training and encouragement you need to deliver world-class results for our clients. There's nothing more satisfying than knowing you're providing an outstanding service. With an international reach and great support, the opportunities here are wide and diverse.
Location
Our international headquarters is located in Ashby de la Zouch, Leicestershire and is easily accessible from the M1 and M42.
Our Medical sales positions cover selected areas throughout the UK so your given territory would depend on your current location.
View the Ashfield Healthcare Opportunities: