Accenture Company Profile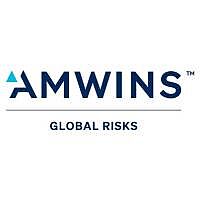 About Us
Based in London, Amwins Global Risks is one of the largest and most successful Lloyd's broking operations in the specialty insurance market. We pride ourself on offering innovative solutions to complex insurance problems, working with some of the largest and most respected insurance carriers in the world.
We have a global reach, with clients in over 150 countries, providing insurance solutions for a wide range of industries, including property, energy, marine, aviation, construction, and transportation. Our teams at Amwins Global Risks are known for their responsiveness, creativity, and dedication to delivering the best possible outcomes for clients.
Why Amwins Global Risks?
At Amwins Global Risks we know that people don't leave companies. They leave cultures – which is why we work so hard on ours. Our people are high-achieving, top performers who believe in collaboration. Our teams work together to help each other succeed, and we do right by our clients.
We're a dynamic and innovative employer that provide our employees with opportunities for growth and development, while also promoting work-life balance and community involvement.
We invest in our team members through education and development programmes and competitive benefits. Our commitment to diversity, equity and inclusion helps cultivate an open, welcoming workplace that reflects the communities we serve.
Diversity and Inclusion
Our diversity and inclusion efforts, like other key strategies that we are focused on, are part of the long journey to greatness. As a firm, we recognise the real immediate benefit of having a diverse workforce and cultivating an environment that creates opportunities for all employees. We're committed to creating a work environment where all employees feel valued and supported, and where diversity and inclusion are celebrated and embraced.
Amwins Graduate Opportunities