Accomplish Graduate Scheme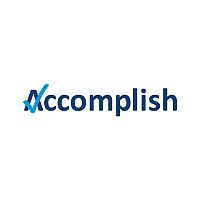 About Accomplish
Accomplish is the market leader in client experience (CX) benchmarking for investment firms for whom, on average, CX has become THE differentiator. Our new CX Touchpoint Benchmark helps them measure, compare, and predict the experience they give to their clients. It is unique, revolutionary, and in-demand. We are a small company of two people and privileged to serve some of the best-known investment companies in the world, and to chair the global Asset Management CX Forum. Nurturing the future makes us stronger.
Why are we hiring? Business is going well, and we want to serve our existing clients while preparing for the growth that is in our pipeline.
Why do we want to hire a graduate? We expect you to be eager to learn and grow, and keen to find an employer that wants you to do the same. That's us.


Why join a small firm?
Compared to a larger firm, you will have more responsibility sooner in your career, more opportunity, and more support. Every day you will do something interesting and important for the business and you will see the tangible value of every forward step we make.
You won't be just an e-mail address to us, you will be one-third of the team, so your opinion will count and your efforts will get recognised: in a small business, your ideas can become reality overnight. Lastly, you will be joining at the perfect time as we grow from being a start-up into being a scale-up.


What will it be like to work for Accomplish?
You will master the discipline of investment client experience from the market leaders, and learn the investment management industry from end to end. As we chair the global Asset Management CX Forum, your job will be at the heart of the industry's client experience community, giving you unrivalled networking potential with global leaders in global brands.
We are close-knit, non-hierarchical, and we look after each other. When we say we care, we put actions to our words. You will have direct access to seasoned professionals whenever you have questions or want feedback: we will support and coach you, and give you space to make mistakes and learn. Our mantra is 'slow is smooth, smooth is fast': we have a clear strategic objective, we pursue it constantly but at a manageable pace, and we celebrate our successes.