Accenture Company Profile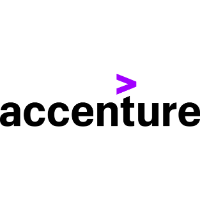 Applications for all our graduate and Internship Programmes will open on 20th October
About Accenture
Accenture is a global professional services company with leading capabilities in digital, cloud and security. Combining unmatched experience and specialized skills across more than 40 industries, we offer Strategy and Consulting, Interactive, Technology and Operations services—all powered by the world's largest network of Advanced Technology and Intelligent Operations centers. Our 506,000 people deliver on the promise of technology and human ingenuity every day, serving clients in more than 120 countries. We embrace the power of change to create value and shared success for our clients, people, shareholders, partners and communities.
Building a Better Future
Technology is changing the world faster than ever before – and when combined with human ingenuity, the potential is unlimited. We believe that positive change happens when different people with diverse perspectives come together. Join us and never stop learning new ways to build a better future.

We Are Accenture
As one of the world's largest consulting and technology firms, we're constantly on the lookout for powerful minds like yours to help our clients improve their performance. That could mean anything from redefining strategies and working with new technologies, to increasing market share and offering better customer experiences.
In a nutshell, we develop, deliver and implement big ideas that bring positive, lasting and profitable change to our clients' organisations. We love technology. But we're not controlled by it. At Accenture, we harness the latest innovations to bring empowerment to our clients, crafting solutions that keep them ahead of the game.


A Great Place to Work
Working Here
When you join Accenture, you'll discover it's not just the work that's diverse. You'll be part of a mix of brilliant people from all backgrounds, plus you'll have the chance to take part in a variety of initiatives and events. From volunteering and charity work to taking part in corporate social responsibility activities, we'll help you make the most of every opportunity and we offer you three paid days to volunteer each year.
Make no mistake, what we do is hard work and the challenges come thick and fast. Which is why where we work and how we work together is so important. Our culture makes daily challenges enjoyable and rewarding and is one of the reasons why Accenture is a great place to work.
Virtual Experience Programmes
Wonder what it is like to work at Accenture? Try it out virtually and develop your skills with realistic client cases.
Whether you already have an idea about your future career direction or are still looking to be inspired, our Accenture Virtual Experience Programmes will give you a first-hand insight into the world of consulting and technology, and help you to decide if it could be the right career for you. We have three programmes available. Take a look below for an overview of each programme and sign up now for free.
Applications for all our graduate and internship programmes will open on 20th October.

Early Careers
Hear Destiny, Roy and Rachels stories!