Every year GRB offer the opportunity to students nationwide to add a fantastic experience to their CV by joining one of our paid 12 month sandwich placements:
1. Recruitment Placement:
You will be exposed to FTSE 100 firm recruitment campaigns, research, candidate search and selection and much more. You will play a key role assisting different members of the team across different business functions. Your business theory will be put into practice daily and we expect the student to contribute and suggest innovations and improvements to any aspect of our business; bring fresh insights and use the opportunity to learn about recruitment in the real world.
2. Marketing and Events Placement:
You will be responsible for our autumn events calendar: booking accommodation, organising travel and hiring staff, as well as attending recruitment events. You will also assist with many of our key marketing functions, such as social media, our student blog, website and internal processes too.
Read about our previous placement students and their experience with us!
---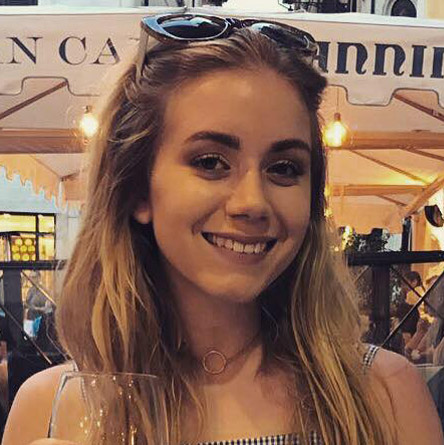 Kathryn Woodward (Marketing Placement student) 2017/18
English Language and Linguistics at the University of the West of England
"Working as a Marketing Assistant at GRB has allowed me to gain valuable insight into the marketing industry and how crucial this team is to the success of the company. The placement role has allowed me to experience a hugely varied work load and has already been a huge benefit to my written and verbal communication skills. The highlight so far has been the planning and attending of GRB's Autumn Fresher's and Career's campaign, where I was able to visit around 15 Universities across the UK, meeting loads of students and networking with some great companies. Another great aspect of the role is the ability to be creative; I've written my own blog posts and have come up with content to be posted across GRB's many social media platforms, which is really rewarding. Flexitime is also a massive bonus meaning there is a great balance between work and social life. Leaving at 4 on a Friday means I often get to go back to visit my friends at University! I feel like a valued employee at GRB and often get to contribute my ideas and opinions towards working projects and other aspects such as the blog, website and social media etc. I have obtained invaluable and highly transferable skills whilst working at GRB that I definitely wouldn't have gained if I had opted to do a short internship, as I've been able see a broader perspective of marketing as a whole."

Lewis Whitehead - 2016/17
Business Management with Economics at the University of Brighton
"As a whole, my thirteen months here at GRB have been unforgettable. When I first applied to a placement I didn't expect to receive half of the opportunities I have had throughout my time here. I have been treated in the same regard as any other employee would and I have been given the same (if not more!) opportunities. GRB are allowing me to work part-time alongside my final year studies which has massively removed the stress of sorting out a job over summer and allows me to enjoy myself before my final year starts. My insight and knowledge into the graduate market and everything that comes with it has increased seven-fold and I feel as though I have matured a lot over this year. I would highly recommend that every student should try and do a placement year especially one here at GRB."
Read more here...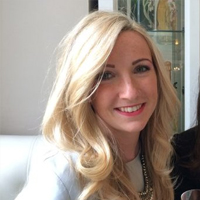 Alexandra Johnston-Mackie - 2015/16
Business with Human Resource Management at the University of Sussex
"Doing an industrial placement here at the GRB has been an extremely rewarding experience. Since the get go I have felt like a valued part of the GRB team. I have been given the opportunity to explore various aspects of the business and have gained a vital understanding of the graduate market.

So far, I have had the chance to get hands on experience resourcing candidates for some of our top clients and have had the pleasure of placing graduates into their dream roles. I have also had the opportunity to travel the UK visiting different Universities, gaining experience in managing small teams and learning invaluable knowledge about face-to-face and online marketing techniques.

Overall, I have thoroughly enjoyed the high level of responsibility and the variety of tasks I have been presented with. I feel that this experience has put me at a great advantage for when I enter the graduate market myself. And although it has been challenging at times, the social events and the potential to earn commission have both been great benefits of the job!"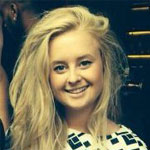 Tyra Bateman - 2014/15
Business Studies at the University of Plymouth
"My time at GRB has been a remarkable experience, with recognition for good business practice and regular social events I was made to feel welcome and a valued employee from day one.

As my role was rotational I experienced many different perspectives of the company and had the opportunity to have a real impact. From working with the Marketing team at different Universities Fresher's and Careers fairs to resourcing candidates for well-known clients I attained a high level of responsibility and was allowed to manage my own projects.

My time at GRB has been challenging but extremely rewarding, living in Brighton and earning commission alongside my salary was a great perk and the role has opened my eyes to the graduate market and has left me in good stead for when I graduate myself"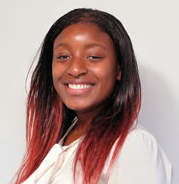 Tashinga Garwe - 2012/13
Economics and Geography at the University of Birmingham
"An invaluable experience, GRB is a great place to work. In an ideal location right in the heart of Brighton (the perfect city for young professionals and students) and the people that work here are all so welcoming and contribute well to the experience both inside and outside of work. It has been really important to be flexible, making the transition to marketing from resourcing, but it's definitely good practice for being more adaptable in the future."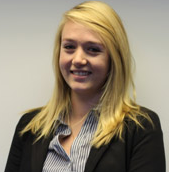 Lauren Salmon - 2011/12
International Business at the University of Portsmouth
"Never a dull moment, I have already learnt a lot (and earned a lot!) since starting my placement with GRB. I have been given the opportunity to try my hand at many different elements within recruitment and marketing, from interviewing and managing job specifications from clients to managing small teams at fairs and organising event logistics. Now I am working on creating contacts and marketing campaigns and will be returning to recruitment in the New Year to experience different recruitment areas and more client interaction!"