Every year GRB offer the opportunity to students nationwide to add a fantastic experience to their CV by joining the team on a two week Marketing internship between June-September.
You will be exposed to national Marketing campaigns; candidate attraction strategies; FTSE 100 firm recruitment campaigns; research; candidate search and selection, social media and much more. You will play a key role assisting different members of the Marketing team and take an active part. We expect you to contribute and suggest innovations and improvements to our business; bring fresh insights and use the opportunity to learn about recruitment in the real world. We work in a close team environment which is fun, hardworking and rewarding for those that contribute. Day to day the office is buzzy, always different and always progressive.
Read about our previous interns and their experience with us!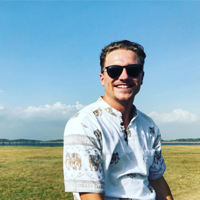 JD
Industrial Economics with Insurance at the University of Nottingham
"I spent 2 weeks working as a marketing intern for the Graduate Recruitment Bureau and want to express what a positive experience I've had during my time there. The work ethos at GRB is second to none and all of the staff are extremely friendly and supportive. My work was hugely varied but always remained interesting and exciting. I was delegated tasks such as SEO content analysis, HTML coding, website audits and writing articles for their blog and various other pages on their website. Thanks to this I have learnt a huge amount and have seen significant improvements in my written communication and analytical skills. I was given the responsibility of handling real jobs and my opinion was never undermined or undervalued which made working at this company a true pleasure. I would highly recommend this internship."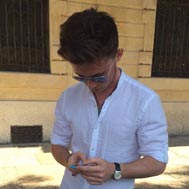 James
Modern Languages and History at the University of Birmingham
"Throughout my internship there was a prevailing sense of learning and understanding. Not only did the quality of my verbal and written communication improve over my two week internship, my ability to handle complex data, developing my analytical skills was greatly ameliorated. The overarching company ethos to match the best graduates with the best positions is matched by a tireless drive to ensure that each candidate is afforded the best opportunities. Other organisations might focus on numbers and quotas but the GRB offer a guide on how to progress in the future whilst offering a practical and enviable skill set. I greatly enjoyed my time as a member of the GRB and I welcome the opportunity to work alongside them again."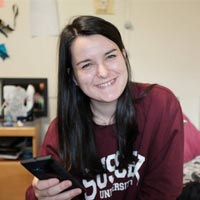 Josie
Chemistry at the University of York
"I have really enjoyed my time at GRB and am sad to be leaving. The tasks I have been given have been very varied, from learning about HTML to writing articles for the GRB blog, and so different from everything I do as part of my degree. Even though the internship was short I learnt a lot of new skills which I'm sure will be invaluable when I graduate. But what made the whole experience so enjoyable was the people I was working with. Everyone was welcoming and friendly, and I'm especially grateful to Lizzi, Kathryn, Tom and Dan for making this such a great two weeks."

Jasmine
History and American Studies at the University of Manchester
"My two-week placement at GRB has been an absolute pleasure. The skills I have learned here will undoubtedly help me in my future career. I've pitched blog ideas, drafted tweets and queued posts on sites like Storify and Tumblr. I've seen first-hand how successful GRB's social media marketing strategies are. Helping out at a graduate careers fair in London during the first week of my placement made me feel like a real part of the team. The most enjoyable work I did was definitely writing articles for the company blog.
Everyone at the office was friendly and welcoming. It was a great working environment and I was actually excited to come into work every day. The marketing team gave me the guidance I needed but also trusted me with real tasks, which meant my contribution felt valued. A key thing I found was that Dan and Lizzi frequently offered to explain things in depth because they knew it would be useful to me later in life. Because of this, I learned a few helpful things about HTML coding, which was previously completely foreign to me.
I look forward to continue working with the GRB team at future careers fairs. I'm also positive I will use their services to help find myself a job after I graduate."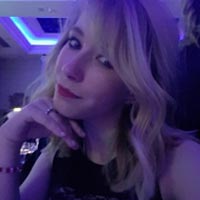 Eleanor
English and Media at the University of Sussex
"After trying and failing to get a placement at many different companies all year, GRB offered me a two-week internship in their marketing department which changed my outlook on the job market. Through the internship I was able to work with a fantastic team of people that guided me along the way, developing my written and verbal communication skills as well as allowing me to finally put what I have learnt so far in my English degree to a useful application. I worked on their website writing content and creating links between webpages as well as learning about how their company functions and it was very impressive.
They work tirelessly to get graduates into jobs and to secure a future for our generation. Without them I know of several people at my university that would not be in their dream jobs right now. Not only do they inspire you to achieve and to search for the future you want, they guide you every step of the way and through reading a ton of reviews left by happy customers I can safely say they are well loved and fantastic at their jobs.Through working with them I now know when to begin thinking properly about my future and when I need to start applying for graduate jobs. I have one year left of university but in the end I will definitely use GRB's service as not only is it free and easy, their success rate is ridiculously high. Working with them makes you part of their team and they make you want to work better and work with them again, it has been the highlight of my Summer so far."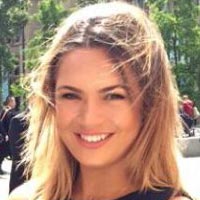 Rianne
Sociology at the University of Leeds
"The last two weeks I have spent as a marketing intern at Graduate Recruitment Bureau. I am very happy to say that they have been the most insightful two weeks for showing me the ropes within not just a marketing career but also working life. The marketing team have been so friendly, helpful and extremely willing to teach me as much as they could whilst I was with them. I greatly appreciate this as I have learnt so many skills to take away for the future. They supplied me with tasks that allowed me to feel useful to them and not just a spare part, and also sat down with me to explain each task to further my understanding. I would recommend this company to anyone, both to work at the company and if they are looking for a recruitment consultant as the company are very focused on individuals needs. As a whole I feel like I was given an in-depth insight into the company and I am quite sad the 2 weeks is over! I am extremely grateful for the opportunity that GRB has given me and thank them for how well they have treated me as an intern."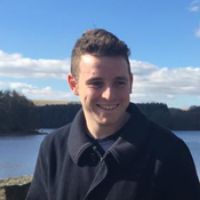 Rob
Politics and Social Sciences at the University of Cambridge
"I spent two weeks as a marketing intern within the Graduate Recruitment Bureau and it was without doubt one of the best places I have worked. Everyone in the office is extremely friendly and welcoming. The marketing team were great and I was able to help out on actual projects and real work that ranged from writing articles to promoting the company at graduate fairs. I would recommend working with GRB to anyone and would love the opportunity to work with them again in the future. It was a great couple of weeks."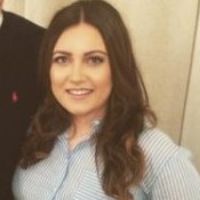 Phoebe
English Language and Linguistics at the University of Birmingham
"After spending two weeks as a marketing intern at Graduate Recruitment Bureau, it is safe to say that it was one of the most enjoyable work experiences I have had to date. Everyone working in the office was friendly and approachable, always making conversation and allowing me to feel welcome. I was provided with worthwhile tasks and felt that my work made a positive contribution in supporting the rest of the marketing team. I was given encouragement and explanation for all the tasks that I was assigned. I was also able to develop my writing skills as I wrote some articles for GRB's blog. It helped me to identify something that I really enjoy, boosting my confidence at the same time. I was very lucky during my time at GRB in that I was invited to a CIPD recruitment exhibition in London. It was great as I gained an insight into how the team deal with clients face to face. During my time at GRB I feel that I was given an in-depth insight into how the company functions as a whole, whilst also learning about the marketing and advertising strategies that they use. I am very much looking forward to working with GRB in the future and am extremely grateful for the opportunity that they provided me with!"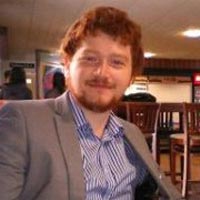 Russell
Politics at the University of York
"Having worked as an intern for the GRB for the last 2 weeks, I cannot recommend the experience enough. I never felt like I was doing menial work while I was there, and felt a genuinely useful part of the business. I worked on website development and even had the opportunity to write my own articles for their website and help with industry profiling. The service that the GRB provide is something that I would recommend to any recent graduate looking to find work: personable, efficient, genuinely useful and with great results. I've learned a lot about the modern workplace while at GRB and I'm especially looking forward to helping out at careers fairs in the North East going forward. Dan and Lizzi helped to give me a great insight into the marketing department and the work they do, which is very impressive indeed. Finally, thanks to Dan Hawes and Chris Cater for giving me this opportunity in the first place."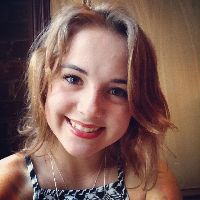 Claire
Psychology at the University of Warwick
"My experience of working for GRB was invaluable, I gained new skills, learned new things, met great people, and really enjoyed myself. I would definitely recommend GRB as where to go when looking for a graduate job, as well as a company to work for!"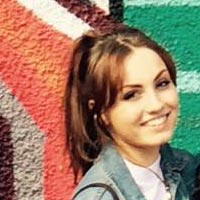 Kate
English Literature at the University of Bristol
"Doing a 2 week internship at Graduate Recruitment Bureau was my first experience in an office - and it was great. Aside from the constant supply of excellent coffee and the tuck shop in the staff kitchen, the different tasks I was allocated allowed me to gain a great understanding of what marketing consists of. From basic admin jobs of replying to bulk emails to writing articles for the company blog, GRB ensured I acquired a great breadth of knowledge in my two weeks here. The atmosphere in the office is also excellent; the smart casual dress code and friendships between staff create an environment where even as a newbie I felt very much at ease. The marketing team may be small, but their efforts are clearly very effective, and so to gain an insight into how they do this was invaluable knowledge. For example, they showed me the importance of wording within an article - the significance of positivity and humour.
They taught me the basics of how to use a database system, which stores all of their contacts, and I was even able to shadow the recruitment aspect of the company, so I could understand the exact services GRB offered. I was also given time and a little guidance to create my own LinkedIn Account, after seeing the importance of networking first-hand throughout my time at the company. Just being in this environment has taught me a lot about an industry that I may one day go into, and I have even signed up to be a GRB affiliate as a part-time job, such is my enthusiasm. I was also able to learn how they are great company, keen to ensure their clients and candidates are aware that each correspondence they have with GRB is personalised, rather than receiving the automated responses that many companies use today. They also bought me a birthday cake, which may or may not have been bribery. Either way, it definitely worked and contributed to the great experience I have had at GRB."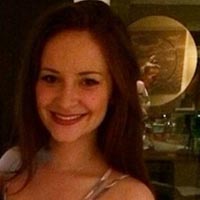 Beth
History and Politics at The university of Durham
"Having just completed my two week internship in the Marketing department at the Graduate Recruitment Bureau (GRB), I feel compelled to write this review. I have worked in other similar set-ups for office-type work experience but the experience at GRB is highly different. As opposed to the inter-competitive vibe that can often lead staff to be too pre-occupied to pay attention to the intern's questions, the environment at GRB couldn't be further from this. I found that staff at GRB actively encouraged questions and probed me, for example, about what I felt about their current affiliate scheme. I was even asked to write a document expressing aspects I thought worked really well and those that could perhaps be improved, which they assured me was very useful to them. I also really liked the physical set-up of the company. There are many departments on the same floor which encourages a very good level of communication between the firm, with constant interaction in person or via email to either congratulate achievements of individuals in the firm for hitting targets (encouraging incentives) or a funny joke, to give members of staff a smile while they work!
This company produces a relaxed but motivated environment. Everyone is constantly interacting but also focussed. The dress code is informal meaning everyone is comfortable yet still driven to work to the best of their ability, particularly because many of the jobs here are commission-based meaning that this company cleverly strikes a perfect balance of being fun but focused. This environment stretches outside the realm of the working week – a Friday evening visit the local pub often occurs giving the company staff a chance to wind down after a busy week at work. They also host fun quarterly events such as the 'Volleyball and Burger' afternoon which interns have the opportunity to participate in if their stay coincides with the events!
All the members of staff I encountered in my two weeks were both welcoming and approachable. I was lucky enough to shadow different members of the company, from resourcers to recruitment and IT consultants, all of whom sat down with me and took time out of their day to tell/show me what they did and answer all of (what I'm sure were fairly tedious) questions! However, even if I was just in the kitchen, whoever was in there would always engage in a friendly chat. Working within the marketing team at GRB, I got to know this department the best. As the department consisted of 4 people, I got a chance to speak to all of them, and all without question were very friendly throughout my stay – always making sure I was okay and occupying me for the whole two weeks, lining up lots of different interesting tasks for me. These tasks included writing several articles – I managed to write 7 during my stay, one of which was in fact published on the GRB website (in the news/blog section, if you're interested!). I also updated their social media sites, scheduling specific tweets on the GRB twitter account for the next 3 weeks (in the process, learning how to use a new website named Hootsuite – one of many new websites I've learned how to use properly during my stay). I then created three new hashtags for the GRB twitter account and made 60 new tweets that will be used in the upcoming year and I continually updated the GRB Pinterest boards focussing on CV/recruitment/internship/interview tips and memes. These are just a few of the many different tasks I completed during the two weeks!
This was most definitely an internship where I felt as though my work was valued. I wasn't left to do menial tasks, I was allow to really get involved from editing documents that were going to be used by other members in the Marketing team to calculating various sums on Excel in order to find out highly useful information for the Marketing Manager – Dan Evans. This is definitely an environment I would love to work in, in the future and I believe that it would definitely appeal to most graduates!"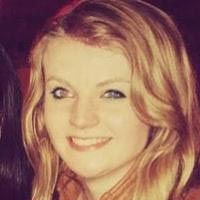 Emily
Psychology at the University of Sussex
"I have spent two weeks working in the Marketing team of GRB and have thoroughly enjoyed the experience. The work has been highly varied, from producing content for the website and scheduling tweets to helping sign up potential candidates at a graduate Careers Fair. Alongside the relaxed and friendly atmosphere of the company, this has made my time with GRB a great experience.
Working here has given me insight not only into the marketing strategies adopted by GRB, but also into the way that the business is run as a whole. What most impressed me about the company was the integrity in their approach to matching candidates to suitable jobs.
GRB seem to really care about the candidates they are helping, and so their style is much more personal and effective than that of other recruitment companies I have experienced previously. This is evidenced by the number of successful candidates who are delighted that GRB have helped them into their dream careers. I would recommend using this company to anyone who is looking for their first graduate role - I will definitely be using their services myself after graduating."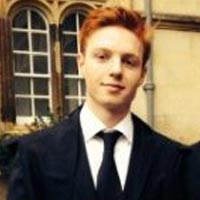 Luke
Geography at the University of Oxford
"An invaluable experience, GRB is a great place to work. In an ideal location right in the heart of Brighton (the perfect city for young professionals and students) and the people that work here are all so welcoming and contribute well to the experience both inside and outside of work. It has been really important to be flexible, making the transition to marketing from resourcing, but it's definitely good practice for being more adaptable in the future."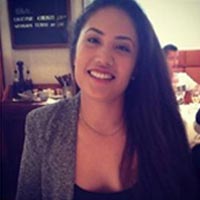 Amaya
Politics at the University of Manchester
"GRB is made up of bright and enthusiastic employees, many of whom have recently graduated themselves making them best placed to understand what graduates are looking for. After working in their office in Brighton for 2 weeks I can confirm that all the staff genuinely care about placing the best suited graduate to a specific role rather than suggesting graduates on mass to fill the position as soon as possible.
From overhearing phone conversations with candidates I could see that the consultants really got to know their candidates' skills and personalities. On a personal level, doing an internship here was an enjoyable experience. The office atmosphere was always friendly and relaxed and everyone made me feel comfortable during my time here. Would definitely recommend using GRB to graduates looking for jobs after they have graduated and as a place to work."