Recruitment is hard work so you must have energy and drive to succeed but without being pushy. That's not our style. We are first and foremost protective over our reputation and professionalism and don't let anything compromise that. Read our brochure to see why you should apply to work with our friendly team in the heart of Brighton.
Interested in working at GRB?
The Benefits
Money: OK first off, financially, the rewards are there. No question. If you are financially motivated recruitment is one of the few jobs where you have an unrestricted path to fantastic financial rewards. The first year is tough but we'll support and train you laying foundations for your success. People should be looking to earn up to £25k year 1, then £30-45k in year 2, £40-60k year 3 and even more after.
WorkEnvironment: We have a great mix of people who make GRB a fun, positive and rewarding place to work.
Perks: We have flexitime (including flexi-lunch breaks), casual dress policy, modern office over three floors, pension scheme, monthly pub sessions, regular incentives including champagne and meal vouchers, 25 holidays, central Brighton location, oh and 5 mins from Brighton station!
Career Progression: We are looking to treble our headcount over five years so the opportunities are immense. You can share the excitement of this growth period, progress and make your CV look pretty damn good too.
Job Satisfaction: We can guarantee there is no better feeling than launching someone's career (ok that's a bit biased but still, it is nice). And we get nice feedback too which makes you feel like you're really doing something worthwhile.
Excellent Training: We'll show you how recruitment works, help you succeed and do it in style!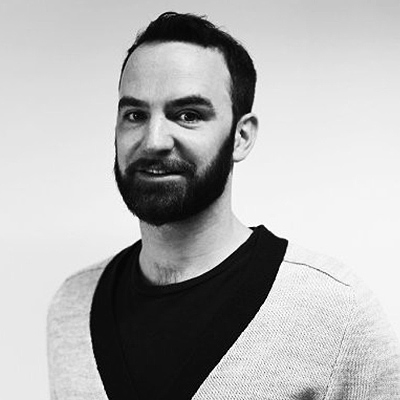 Aleks
"I'm Aleks, Director of Quota, GRB's experienced hire division working with Accounting and Finance professionals. After completing a degree in Media Arts at the University of Plymouth I secured a graduate role with a global car brand as a Trainee Business Manager.

I gained valuable business experience and acumen in my grad role but the lure of travelling again and seeing more of the world was too strong. This saw me relocate to South Korea to become a primary school English teacher for the best part of a year which was an immense experience. Coming back to the UK without a plan had me assessing what I wanted from a career; I loved the business aspects of my grad job but the communication of dealing with people from teaching, so after some research I decided to give Recruitment a go. Securing a role with GRB was the best thing that could have happened to me, it was a mix of everything I wanted out of a job but also allowed me to have flexibility with my hours and not have to wear a suit every day (which was great, especially in the Summer!).

I joined the IT team as a resourcer and quickly worked my way up to Managing Consultant, and when the opportunity came up to open a new division of our company and gain a Directorship, I jumped at the chance to apply and start something from scratch. Not only have I seen career progression but I have also secured myself financially, paid off my student loan in a few years, bought a house, had a destination wedding and have some stability for myself and my family.

What has kept me at one recruitment firm for so long has been the opportunity that has presented itself to me to manage my own desk and build my own future. Success in this industry is down to the effort you put in personally, but also the company that trains and support you. I really appreciate my trainers and managers over the years, and all the great colleagues I've worked with.

Having already built one extremely successful team I am now working on building a successful division, I never thought I'd find myself in this position after getting a 2:2 in my undergraduate degree and having no real direction with what I wanted to do with my career!"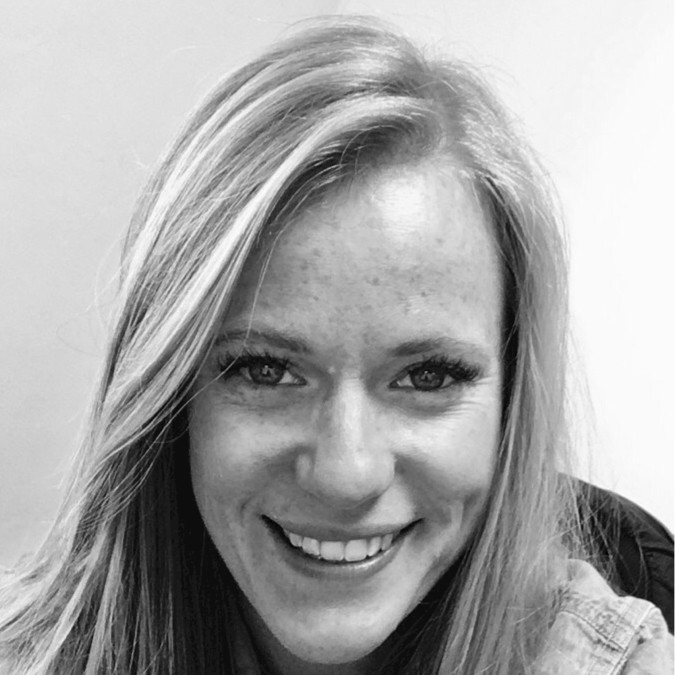 Jenny
"Hi, I'm Jenny and I am the Director of GRB's Recruitment Solutions division (GRS). We provide a slightly different service to the other Recruitment teams; we support clients with a wide range of activities including attraction & selection campaigns, online advertising, video and telephone Interviewing, assessment centres, campaign reporting and full RPO.

I joined GRB after studying HR & Psychology at Portsmouth. Upon graduating I wasn't sure what I wanted to do, but knew I was skilled at building relationships and was naturally target driven. I had enjoyed an industrial placement year in internal recruitment, but I wanted something faster paced and client facing, so GRB was the perfect choice for me. I started as a Resourcer in retail & FMCG, placing candidates onto grad schemes for big companies. Within 3 years I had progressed to Managing Consultant. Once I felt I had achieved everything I could at GRB, I decided to move on and worked elsewhere as an internal recruiter for a few years. However, I missed both the GRB team and specialising in graduate recruitment. The GRB Directors pitched the new GRS division to me as they knew it was where my skills and experience lay, so I returned and I haven't looked back since!

My GRB highlights are billing a record 210k for my division in my second year, which meant a huge pay cheque for someone so early into their career. Also more recently, I am very proud of growing the GRS division to 8 members of staff and by 240% in year 2. If you are naturally hard working, resilient and a good communicator, you can make very good money at here. It isn't all about money though; awesome people, a great location, recognition, progression, and a flat structure make it the perfect place to begin a career. Since working at here I have paid off my student loan, I bought a house with the money I made in my second year, and have made some lifelong friends. Making Director the week of my 31st birthday also felt pretty great!"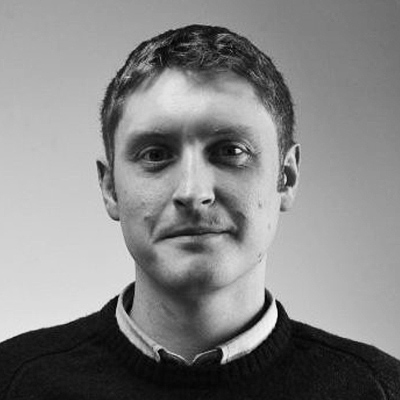 James
"I work in the IT team, where I have progressed to become a Managing Consultant in just over three years. I specialise in placing graduates into software houses. The roles I work on vary from the very technical development and test positions, through to consultancy, business analyst and technical support roles.

I studied Law at university, then ran a mobile catering business for five years, before deciding to change to a role with more civilised working hours and stability. Recruitment can be fairly long hours, but due to previously running my own business I was no stranger to long shifts and hard work, and it was great to get weekends to myself again! Moving into an office environment was a big change, but it had huge benefits such as lots of friendly faces, paid holidays and financial incentives.

The early days were challenging at times and it felt like a slow process, learning my sector and having to build my own market. However, the training is excellent and you are helped each step of the way. I knew I had to stick at it, and after a year or so, the money started coming in. GRB is great because you are supported and given an opportunity to develop your own business, and to grow and manage your own team.

Since joining GRB, I have bought a flat and travelled regularly, which looking back is incredible when I started at the bottom three years ago. A highlight was Barbados at the start of the year!"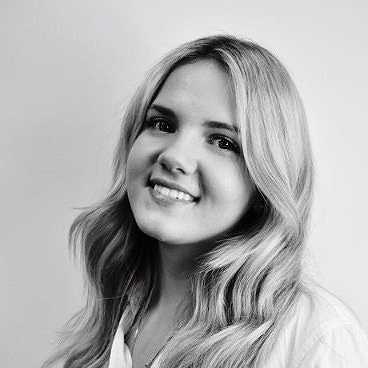 Ruby
"Hi, I'm Ruby and I am a Managing Consultant at GRB, specialising in graduate Supply Chain and Logistics roles. I graduated in Summer 2015 with a History degree from LSE. I then moved to Brighton as I was attracted to the whole beach lifestyle, and I ended up working in a chain coffee shop in town whilst I thought about what to do next.

I didn't consider recruitment initially but when I looked at it, I realised it played to a lot of my strengths – I had a solid work ethic (I was up at 4am every day to do the morning shift in a coffee shop!), I was very process driven and enjoyed completing projects, and I knew I wanted to progress quickly. I looked at some agencies locally and GRB stood out because it was very reputable both with their big clients and with candidates. The progression structure was explained, and it was clear that if I worked hard I would be rewarded.

I joined GRB in 2015 as a Resourcer within the Commercial team for around 6 months, before moving up to Consultant. It was a big jump, moving from the candidate side to client side, but the training and support I got from my Manager and the GRB coach was fantastic. In my first year I made over £70k in revenue which was around 120% of target. My second year was a big learning curve as I started to manage multiple projects at once, but it absolutely flew by and I really started to see a jump in earnings. I'm now 3 and a half years in and have progressed from Resourcer, to Consultant, to Senior Consultant, and most recently I've moved up to Managing Consultant. In 2019 I'll be focussing on building my own team and taking on managerial responsibilities.

Progression is great but I also love to travel, and the earnings means I've gone on some cracking holidays. My holiday allowance has increased with my revenue too which helped– over the past few years I've travelled to the Philippines, Bali, Santorini, New York (twice!), Dubai, St Lucia, and an upcoming trip to Hawaii later this year"