FACT: You will spend more time with the people at work than anyone else - so it's pretty important you get along with most of them, right? We think the best impression you get from a company are its people. So let's talk about them (and then we'll talk about how you can grow with us.)
The People
Most of us are graduates. Brighton, Sussex, Portsmouth, Plymouth, Southampton Institute, Leeds Unis, all over in fact, all living the dream in Brighton. It's a good mix of guys and girls and we like different things in our spare time but the top ones are either sport or music related. The owners also went to Brighton Uni. Incidentally, they didn't have any recruitment experience when they graduated and instead decided to create their own niche in graduate recruitment adopting a disruptive business model. It's still working 20 years on.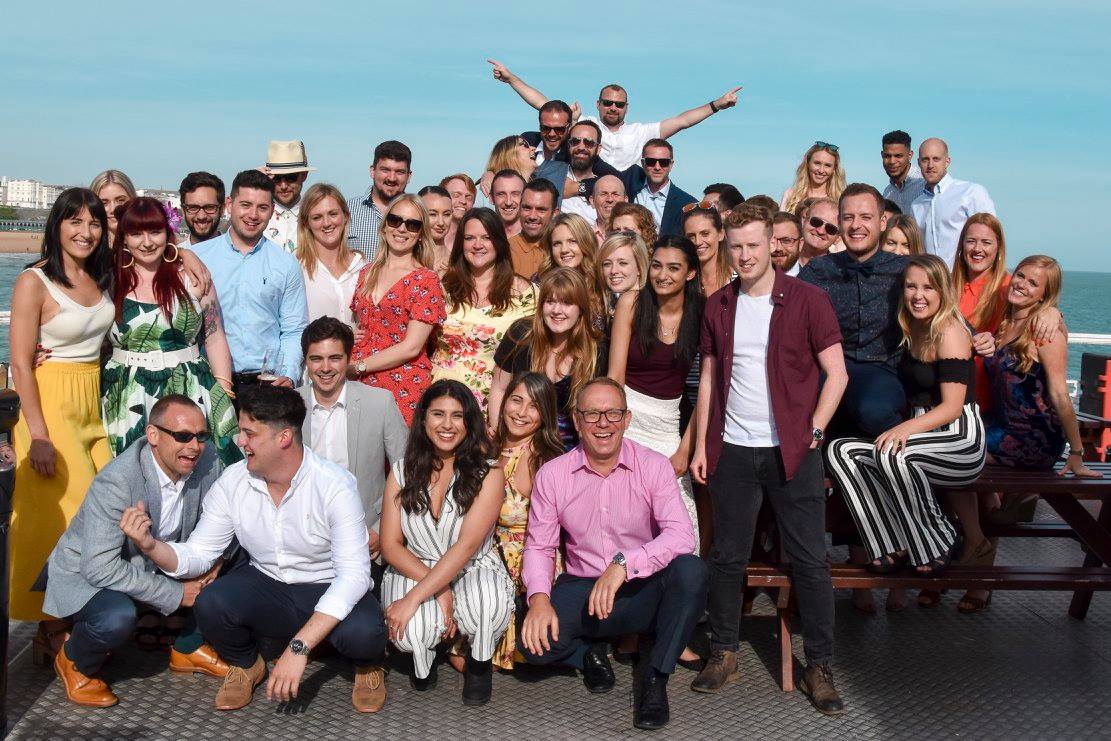 The Company
GRB is an independent firm with plans to grow considerably in the next five years. Recruiting high calibre graduates for FTSE250 and fast growing SME recruiters we have many clients such as Unilever, Barclays, Accenture, Citi to name but a few. We work in a close team environment which is fun, hardworking and rewarding for those that contribute. Day to day the office is buzzy, always different and always progressive. Some people like that, some don't!
Our Vision
GRB seek to manage the career development of high calibre graduates from entry level positions right through to retirement partnering with leading global recruiters. We want to help recruiters and graduates realise their potential and reach their ambitions.
Our Values
Action - We have a proactive culture and are never complacent.
Growth - We reinvest our profits to grow the company from strong foundations. Individuals are developed personally and professionally.
Attitude - We create a healthy and vibrant work environment by spreading positivity.
Collaboration - Team members are encouraged to work together to deliver exceptional results for our clients.
Efficiency - We strive to maximise our resources efficiently and effectively.
Honesty - We adopt the highest ethical standards in our conduct and act honestly at all times.
Quality - We seek a reputation for quality in our inputs and outputs from the business.
Graduated and looking for a fantastic training programme with incredible earning potential and development?
Are you a University student looking for 12 months business experience covering marketing and recruitment?
Looking for paid for marketing experience during the Summer break? Join our marketing team and get proper work experience.
Join the UK's largest student network of GRB Affiliate marketers promoting GRB online and on campus all year round.