Accenture Company Profile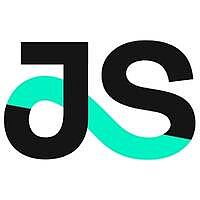 Jumpstart is the UK's leading startup careers programme, on a mission to make startups a valuable career path for everyone.
We're here to stop brilliant graduates from sleepwalking straight into corporate roles that they aren't passionate about, and help educate them about the more exciting, impactful careers out there. Jumpstart is here to give people like you the chance to carve out an alternative career path; one that's exciting, impactful, and that you actually love. And startups, as diverse, innovative, and fast-paced work environments, are the perfect place for this.
Every month, we gather together the most exciting and socially impactful startups in the UK and get them to pitch their roles to you over Zoom. This makes it easier to get a feel for the company, the role, and what the culture is like, and you can ask them questions before interviewing!
As one of our alum said, "you don't get vibes from just a job description".
Once we've introduced you to the startups, you'll be fast-tracked straight to interview. We'll then provide you with comprehensive training to help you smash the interview, and succeed on the role once you start. You'll also join our active alumni community, where you'll have the opportunity to meet hundreds of other people working in the startup sector through regular socials and networking events.
Since launching in 2020, we have launched the startup careers of over 200 graduates, and now also help more experienced professionals switch into the startup world. And we're just getting started.
Our programmes
We run three programmes through Jumpstart:
Graduate Generalist Stream: For people with 0-2 years of experience interested in finding a fast-paced generalist role at a startup. Roles include Founder's Associate, Marketing, and Operations positions.
Commercial Stream: For people with 0-3 years of experience looking to land a full-time sales or commercial role in a startup. Roles include Sales Development Representative, Sales Associate, Account Executive and more.
Switchers Stream: For experienced professionals (3-6 years experience) who are looking for their next challenge within the startup ecosystem.
No startup experience or knowledge is necessary to join the programme, you'll be judged based on your potential. We're particularly interested in applications from people who are typically underrepresented in the startup ecosystem, as we are always striving to make startup opportunities accessible to the broadest audience possible

View Jumpstart Graduate Opportunities Below