Close Brothers Graduate Scheme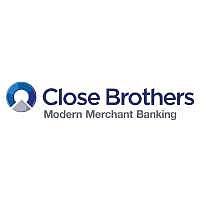 About Close Brothers
Close Brothers is a leading UK merchant banking group providing lending, deposit taking, wealth management services and securities trading.
Close Brothers Group plc is listed on the London Stock Exchange and is a member of the FTSE 250.We remain focused on markets and services we know and understand, developing leading positions and unrivalled expertise. Our approach is prudent and considered enabling us to grow sustainably, through all market conditions, building confidence among our depositors and investors.

Our businesses have remained local as we continue to provide bespoke services, and developing long-term relationships ensuring our success in the future. We value our clients over everything else. What they do is important – they are the doers and makers of things, the wealth creators, the investors and the savers. We ensure our services meet their specific needs and invest to support them as they grow.
These principles, founded in our past but applied to the modern world today, represent what we describe as 'modern merchant banking' – values that are embedded in our culture and that underpin everything we do.
Our Values
We remain committed to our traditional values of service, expertise and relationships alongside teamwork, integrity and prudence, to help the people and business of Britain thrive over the long term.

Our Distinctive Approach:
• We focus on our core values which drive strong employee engagement and customer loyalty
• Across our businesses we have a deep knowledge of the industry sectors and asset classes we serve which allows us to provide firmer lending decisions and faster access to funds when clients need them the most
• We take a prudent approach to managing our financial resources. We maintain a prudent maturity profile, with diverse sources of funding, and a conservative capital position throughout the cycle
• Each of our businesses is a specialist in its own niche market, driven by a strong customer led proposition and long-term client relationships
• We apply our lending criteria consistently at all stages in the financial cycle which protects the quality and returns of our lending while providing continuity of service for our clients
• Our lending is predominantly secured, with conservative loan to value ratios, small loan sizes and short maturities

At Close Brothers, we constantly strive to anticipate the rapidly changing needs of our customers and to develop new services to meet those needs. Our goal is to provide superior returns to our stakeholders, and we stress creativity and imagination in everything we do.

To learn more about what its like to work at close Brothers, please check out the videos below for some insight from some of our employees!

We believe our employees underpin our purpose of helping the people and businesses of Britain thrive over the long term. If you think you are ready to join us, click on one of the vacancies below to find out more about the many ways you can make your mark with Close Brothers.