BDO Profile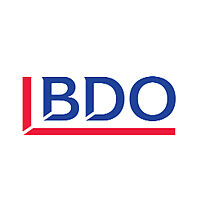 BDO Graduate Scheme
BDO is one of the UK's largest accountancy and business advisory firms providing services to ambitious businesses within the UK and worldwide.
We provide Tax, Audit and Assurance, Advisory and Business Outsourcing services to companies across all sectors of the economy. Our aim is simple: we help people and businesses succeed.
Our people
The secret of our success is our people. It's by cultivating and blending the sheer variety of qualities they all bring to BDO, that we're able to provide a uniquely tailored service to a huge range of clients.
We always work together as a team to serve our clients. Most importantly, you always know exactly what we expect from you, and what you can expect from us.
You'll find us welcoming and supportive, because we want you to succeed, just as much as you do.
Audit Graduate Scheme
On our three-year programme, you'll get paid study leave to work towards recognized industry qualifications such as ACA. We'll support you during your exams and we'll cover your exam fees. Along the way, you'll enjoy excellent support including coaching and mentoring. We're here to support you the whole way.
Location
We have vacancies nationwide and GRB are supporting us with recruitment for specific areas. To find out more about our programme please click "Apply to BDO now" to find out more
First steps
Creating a strong platform from which to launch your career starts with your induction. This is when we'll introduce you to our business and help you get your bearings. It's also your chance to get to know your fellow trainees and begin building a strong network at BDO. It's all about getting you up to speed and ready for your graduate programme.
Always there to support you
There's no denying it, the training part is hard work but we want you to succeed as much as you do. So from day one you can count on an extensive network of support, including;
Mentors

Partners

Your individual Counselling Manager

Assigned a buddy (a more experienced colleague)
They'll help you to settle in, find the best ways to meet the challenges you face and to achieve your full potential. You can use the Professional Qualifications Team, to support you through your professional exams.
Apply to BDO Graduate Audit Scheme