BDO Profile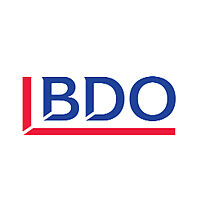 BDO is one of the UK's largest accountancy and business advisory firms, providing the solutions ambitious and entrepreneurial businesses need to navigate today's changing world. Big enough to tackle complex client problems and small enough to work with creativity and agility, BDO is made up of over 5,000 talented individuals working together to fuel Britain's economy.
Whatever the business or accountancy need, companies turn to BDO. With expertise across Financial Services, Healthcare, Leisure and Hospitality, Retail, Manufacturing, Technology, Media, Not-for-Profit, Public Sector and many more industries, BDO provide the advice and answers that help AIM listed companies achieve their aspirations.
Specialising in Tax, Audit and Assurance, Advisory, and Business Services and Outsourcing, BDO's graduate programmes are for those who want to work with high profile clients, on challenging work, from day one.
They look for trainees who want to bring themselves to everything they do. Those who are prepared to ask questions, offer up ideas and seize every opportunity. Those who have a drive to inspire more conversations, build lasting relationships and find more ways to broaden their horizons.
Study for professional qualifications, like the ACA, CFA and CTA, or work on achieving personal goals. At BDO, trainees are shaped into the independent and ethical advisors the UK's most forward-thinking businesses rely on. With early exposure to clients and expert coaching and mentoring provided at every step, being a BDO trainee means being able to build a career with confidence.
Want to work at the very heart of accountancy and business? BDO is the place to be. Set a course for a rewarding career, with a role at BDO.
Audit Graduate Scheme
On our three-year programme, you'll get paid study leave to work towards recognized industry qualifications such as ACA. We'll support you during your exams and we'll cover your exam fees. Along the way, you'll enjoy excellent support including coaching and mentoring. We're here to support you the whole way.
Location
We have vacancies nationwide and GRB are supporting us with recruitment for specific areas.
First steps
Creating a strong platform from which to launch your career starts with your induction. This is when we'll introduce you to our business and help you get your bearings. It's also your chance to get to know your fellow trainees and begin building a strong network at BDO. It's all about getting you up to speed and ready for your graduate programme.
Always there to support you
There's no denying it, the training part is hard work but we want you to succeed as much as you do. So from day one you can count on an extensive network of support, including;
Mentors

Partners

Your individual Counselling Manager

Assigned a buddy (a more experienced colleague)
They'll help you to settle in, find the best ways to meet the challenges you face and to achieve your full potential. You can use the Professional Qualifications Team, to support you through your professional exams.