Automation Logic Profile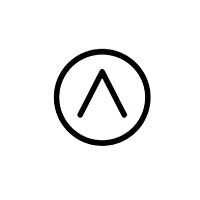 About Automation Logic
Automation Logic is a leading professional services consultancy helping organisations to embrace human friendly automation, cloud adoption & DevOps Solutions to achieve their creative potential.
Headquartered in London with clients in banking and central government, we work on some of the most rewarding projects in the field of cloud automation, applying DevOps and Agile methodology in all we do.

The Automation Logic Academy Program
Since 2017 Automation Logic has been training small groups of individuals to become junior DevOps Consultants. This was a response to the scarcity of DevOps talent and lack of standards and best practices in this relatively new sector.
Automation Logic's Academy is a fantastic route into the world of DevOps and Cloud Engineering. We train you over 3 months in our intensive Academy and then your employment continues with us as you go on to join our projects as a Junior Engineer.
On the course you will take part in classroom style learning in a small group, with lots of 1-2-1 support and regular assessments. You will build your understanding of DevOps, Cloud and Automation tools by building labs, environments, platforms and developing your consulting skills.
As an Automation Logic Academy student, you are warmly welcomed as a permanent employee of the business from day one and we ask you to stay with us for two years, working in teams on our client projects, to recognise the exceptional value of the training you receive.
Why Join Us?
We are leaders in the provision of DevOps and Cloud Automation services to government and large enterprises and we offer an exceptional career path into a fast-growing and exciting area of technology.
We are an inclusive workplace and strive for equitable representation in all our Academies, which are frequently 50:50 Female:Male and representative of the diversity in our community.
You will learn in a small and supportive group environment with lots of 1-2-1 time with your teacher and your learning continues as you go on to join our exciting and supportive project teams.
We pay you to learn with us and we continue to invest in your development with an annual personal learning budget.
You will receive regular salary increases to reflect your increasing knowledge and experience and an impressive suite of other benefits to suit your lifestyle and wellbeing.
Check out our Glassdoor reviews to see what Academy graduates and engineers say about working here.
We pay for all equipment; Macbook, Apple accessories, desk, chair & second Monitor.
£1,500 flexi benefits.